Monday, November 29, 2004
Tales from the Operating Room IV.....
Or, how I spent my Thanksgiving.
70-ish female with abdominal pain, nausea and vomiting. Prior history of hysterectomy and sigmoid colon resection. Medical co-morbidities of hypertension and diabetes. Exam on initial evaluation notable for mild tenderness without peritoneal signs. Hernias were felt and thought to be reducible. WBC of 8.3 without a shift. Initial plain films non too revealing: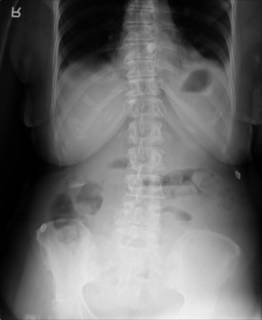 Clinically she kind of smoldered along for a day or so and we obtained a CT:




Some ascites, moving along:




More ascites and some gallstones: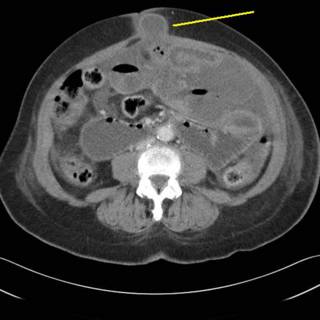 Ah-ha! Some bowel in the hernia defect: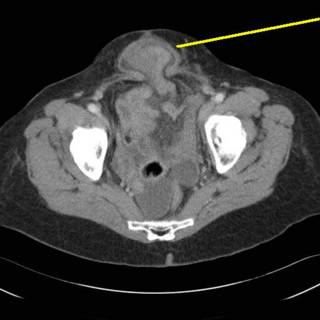 This is an additional defect lower in the pelvis.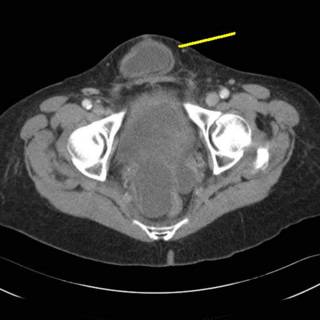 This hernia appears to "lap over" the symphysis pubis. Given this CT scan, increasing WBC (up to 12.6) and worsening exam, it was decided to proceed to the OR.
As usual, the following images may be offensive, proceed at your own risk:
]
]
]
]
]
]
]
]
]
]
]
]
]
]
You have been warned:
]
]
]
]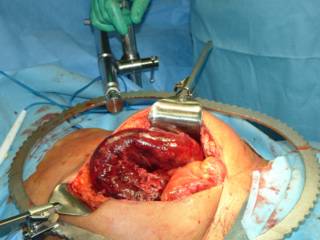 The bowel within the hernia defects was OK, this loop was separate from the defects.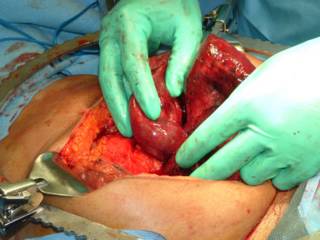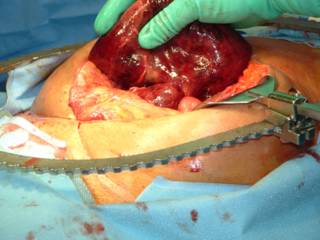 There had developed an adhesive band between the colon and small bowel. The gangrenous loop had herniated through it. The segment was resected and an ansatamosis was formed. Exudative material was removed from the bowel and a cholecystectomy was performed.
She is slowly recovering
|