Wednesday, October 06, 2004
Now you see it...
On call last night so no big post until later. This could also be titled "Fun with In-Office Ultrasound". 36 y/o with painful breast mass. Mass at 12:00 position left breast. Here are the transverse and sagittal projections obtained with a Sonosite 180: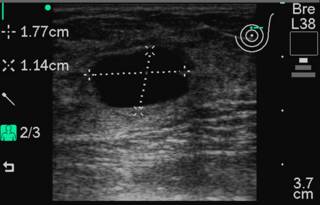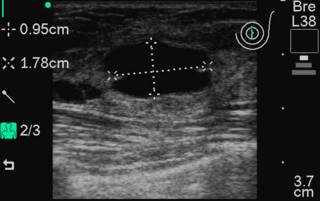 FNA performed with a 25 gauge needle: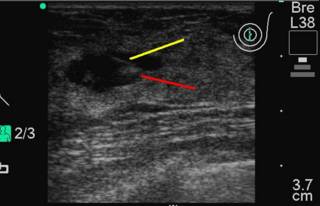 Yellow line is the needle, red line is the swirl artifact of the fluid.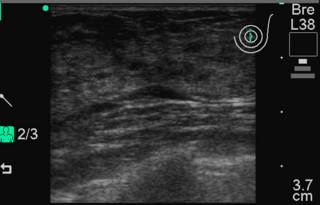 And now it is gone!

|